New Years Eve Parties
Spokane 2012
---
New Years Eve at Nectar Tasting Room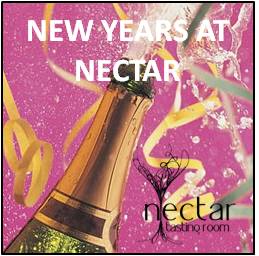 Looking for a fabulous and intimate way to ring in the new year? Let Nectar Tasting Room be your party place for you and your friends. This private event will be limited to the first 70 people and includes wine, music, dinner, and a sparkling toast at midnight. Enjoy your New Year's Eve celebration in the heart of downtown at one of Spokane's premier locations.
TICKET PRICE INCLUDES
Admission for 2 from 6-midnight
Light appetizers from 6-8pm
Buffet style dinner for 2 at 8pm
Bottle of wine (up to $30)
Sparkling wine toast for 2 at midnight
An amazingly good time
$75
(Club Nectar members only $69)
*Prices do not include WA state sales tax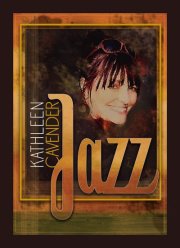 MUSIC BY KATHLEEN CAVENDER
Kathleen is one of Spokane's premier blues and jazz singers. Enjoy your night listening and dancing to her fantastic music.
---
We are currently offering 2 specials for New Year's Eve!
1) First Night - Join us on New Year's Eve! Starting at $99.95, this package includes 2 First Night buttons, 2 glasses of champagne in our newly opened Sapphire Lounge and a room for 2 (over a $120 value)! Located in the heart of downtown, Hotel Ruby is the place to celebrate!
2) "Bling! In The New Year" Party Package - Stay at Hotel Ruby on New Year's Eve and enjoy this special package deal! Starting at $129.95 (over a $200 value!), this package includes a room for two (2) and two (2) tickets to the "Bling! In The New Year" event at The Lincoln Center! Two party rooms to enjoy - live music classics with "Vibe" in one room, "The Flying Spiders" & the areas top D.J.s in the other. Over $25,000.00 in prizes. Doors open at 9pm.

Please contact the hotel directly to take advantage of these special offers :)
509-747-1041
---
Come one come all to the A-Club's New Years Bash!
Come one come all to the A-Club's New Years Eve Bash!
Featuring: DJ Jorgens BBBbandits The Camaros Whiskey Dick Mountain Go Man Go's and special featured entertainment through the evening.
Tickets Include: Dessert Bar, Hor D' Hoeuvres and Passed Champagne at Midnight
Drink Specials All Night Long
Entertainment all Night
Photo Booth
And much much more......
$25 pre-sale or $30 at the door
with $5 of each ticket sale going directly towards charities benefiting our local youth in need.
VIP Tables Available for 10 or more guests and include: private server all night long and more. Just $20 per table to reserve. Please call A-Club for further details.
Tickets available at: A-Club, DogHouse Cafe or Online
Doors open at 6pm. Come early to reserve your table.
Dress to Impress
DON'T MISS AN EVENT TO REMEMBER!
Tickets available at: http://holdmyticket.com/event/33711
A-Club 416 W. Sprague www.aclubspokane.com (509) 624-3629
---
Bling! In the New Year
Spokanes biggest, greatest New Years party !
Over $25,000 in prizing & everyone gets a prize!
Gems, Jewels, restaurant certificates to Luigis Italian Restaurant and other great Bling!
Grand Prize is 1 carat t.w. diamond jewelry from Dodsons Jewelers.
Two rooms to party in!
Live music classics with VIBE & Flying Spiders
The latest in club hits with the areas top DJs
Champagne Toast, Lazer light show, give a ways all night long
5 fully stocked bars and Bling! Drink specials
21 plus event Doors open at 9:00.
$50 per person
Add an Incredible Prime Rib dinner Buffet
$75 per person
(includes everything above AND the Buffet)
Dinner service begins at 7:30
Advance ticket purchase required
VIP Tickets
VIP seating, Prime Rib Buffet dinner with special wine pairing and Special
VIP prizingincluding
$50
gift certificates from Dodsons Jewelers
$100 per person
Advanced ticket purchase required
Call 509 327 8000
---
Savory
New Years Eve Specials
Call for reservations
1# Alaskan snow crab saffron risotto pilaf, grilled balsamic asparagus $32.9
10oz prime rib and crab legs herb roasted red potatoes, and fresh veggies $28.9
Kurbuco pork osso bucco slow roasted in a natural pan jus, duchess potatoes, and fresh veggies $18.9
App: Fire and ice copper river sockeye roll with Asian salad $ 14.9
---
2 Parties at The Box
#1: The Box (Restaurant and Lounge Area) is hosting a Luau New Year's Eve Party! Special giveaway prizes starting at 8pm to 12am ... DJ music by Chris Anderson ... No cover! Come join us in your luau attire - Everyone gets Lei (d) @ The Box on New Year's Eve!
________________________

#2: Funkifize your New Year's with Soul Proprietor! Hope you can join us at this classy event center in the valley - big dance floor, great sound - it's gonna be a blast!

Spokane's premier R&B-Funk-Soul band will be rockin' at the Luxury Box Event Center on New Year's Eve from 9pm-1am. Doors open at 8. Full dinner available, free Champagne at midnight. Free appie w/ first drink.
New Year's Eve Bash With Soul Proprietor

Soul Proprietor is a super-tight nine-piece horn band specializing in the groove-based dance music of Tower of Power, Kool and the Gang, Chicago, Aretha Franklin, Wilson Pickett, Earth Wind and Fire, Peter Gabriel, Blood Sweat and Tears, Al Jarreau, Seal, Stevie Wonder, and many more. Soul Proprietor has been a favorite at area festivals and clubs for over fifteen years.

Tickets are $25 per person and include Champagne at midnight. Full dinner menu available. Free Parking! Tickets are available at all TicketsWest outlets, 1-800-325-SEAT, TicketsWest.com, from the Luxury Box, band members, and at the door. The Luxury Box is located at 10512 E. Sprague in the U-City shopping center. For reservations phone (509) 999-4472 or visit www.theluxurybox.net.

Come on down for a great New Year's party and start 2012 with SOUL !
---
ROCKIN NEW YEARS EVE
Cafe Donnais / Cd's Lounge is proud to present an exciting night of fun and friends!! Karaoke in the bar with Becky and the awsome sounds of MosAik<Vutltra>Thundercan>devoured soul> in the Cafe. During the breaks they will be doing karaoke too. There will be prizes and party favors as well as great food specials and drink specials!! This is going to be a night you cannot miss.
Call for more info at 509-599-5643
---
NYE: New York Eve 2012
At The Vault

Celebrate New Years Eve in all the glamour and glitz of old New York City.
7 pm to 4 am

Join us for New York Eve 2012!
---
The Last New Years Before The End Of The World!
Spitfire
SmokeCreek 6520 E. Trent
7 pm to 2 am
Hey all, it's that time again for our legendary New Years party! This time it's at the Spitfire! Formada will be playing music!!! Cheap drinks all night!! It's also Max's 30th birthday so it's extra special! Since this may be the last New Year before the endo of the world, it's a FANCY PANTS party. Wear your fanciest attire because we're partying like it's 2011!!!
---


NEW YEAR'S EVE @ LEFTBANK WINE BAR with Michael J. Dwyer
108 N Washington Street Suite 105
509-315-8623

Come on out and celebrate New Year's Eve with the coolest party goers in town. Michael j. Dwyer will be rockn' in the New Year with his particular brand of classic acoustic rock n roll, folk, indie & Americana music.
You'll be sampling over 60 wines, imported beers and great food! See you there! 8-12
---
NEW YEARS EVE DISCO PARTY

DAS STEIN HAUS

9 to midnight

BEST NEW YEARS EVE PARTY IN SPOKANE DISCO PARTY WITH LIVE DJ. COMPLIMENTARY CHAMPAGNE AND APPETIZERS.
---
Celebrate New Year's Eve with KYRS
December 31st 9pm 21+
Featuring:
Bandit Train
Summer in Siberia
Old Bear Mountain
The Soul and The Machine
DJ Bandit Bear

at Mootsys (406 W Sprague) 21 and over.
$10 presale (tickets are limited) $12 DOS
Proceeds to benefit KYRS-Thin Air Community Radio

Tickets are available at Mootsy's and KYRS.ORG
---
BEST
N.Y.E. PARTY IN TOWN PERIOD

Carr's Corner 9 to midnight

THE Longnecks are back for more quality care at Carr's Corner! If you missed these guys the first time, then this is your chance to catch an AMAZING SHOW on one of the best nights of the year to party! Complimentary Champagne, Dirt Cheap Drink Prices, and only a $3 cover for THE Longnecks!!! What else could you ask for? Make Carr's Corner your New Year's Resolution and find out what makes this one GREAT place to party! Tell your friends, tell your family, because this will be the place to be! No uptight dress code and no price gouging here, just good people and great drinks! WE ARE THE PEOPLE'S BAR.
---
The Rock Bar and Lounge
NEW YEARS EVE with DJ DC! No cover and the party starts at 9pm......lets welcome in 2012 Rock style!!!
---
First Night Spokane
First Night Spokane is an alcohol-free, family friendly, public celebration that marks the passage from the old year to the new with art, ritual, and festivity. First Night seeks to foster the public's appreciation of the visual and performing arts. First Night cultivates a sense of community, brings families together, and assists in maintaining the vitality of downtown Spokane. First Night Spokane is a 501 (c)3 non-profit organization.
Mission
To provide a high quality, innovative and diverse New Year's Eve Winter Festival in Downtown Spokane that is appropriate for all ages to celebrate the arts, entertainment and the Inland Northwest Lifestyle.

---
Northern Quest Resort & Casino
100 N Hayford Rd
Airway Heights
,
WA
99001
1-877-871-6772
Brian Setzer's Rockabilly
Riot! Party

Coming straight off his extremely popular tour through Europe and Japan, The Brian Setzer Rockabilly Riot Tour has hit the states and is coming to Northern Quest Resort & Casino for a two-night engagement that will rock in the New Year!

CATCH THE SHOW at 7:30pm on Friday, Dec. 30 or MAKE IT A PARTY on New Year's Eve at 9:00pm

Setzer first became known as the front man of the rockabilly band, the Stray Cats in the early 80s. After the band separated, Setzer spent a couple years as the lead guitarist for Robert Plants band, The Honeydrippers, and played the part of Eddie Cochran in the movie, La Bamba, a biographical film based on the life of Ritchie Valens.

Setzer returned to the studio in the 1990s with the Brian Setzer Orchestra, a 17-piece ensemble project that released several albums and earned Grammy nominations and awards for Setzer.

Earlier this year, the premiere night of The Brian Setzer Rockabilly Riot! Europe Tour 2011 played to crowds of over 50,000 people.

Setzers song, Malaguea, is featured in the new movie, Puss in Boots 3D.


Friday, Dec 30 show - tickets $70 and $80

Saturday, Dec 31 party - tickets $150


All tickets are reserved seating. Guests can purchase tickets by calling the Northern Quest box office at 509-481-6700 (toll-free 1-877-777-5252) or by contacting TicketsWest at 1-800-325-7328 or www.ticketswest.com.

This show is 18+. All ticket sales are final.

---
The Black Diamond
Classic Rock with The Cronkites!
The band is here Friday AND Saturday night!
$5 Cover
Music starts at 9 pm
---
Bluz at the Bend presents Live Music with Kevin Selfe and the Tornadoes -
music starts at 9:00 but doors open at 6:00 pm -
With Special New Years Menu - Prime Rib - Grilled Salmon - and much more.....
Prizes - party favors - champagne toast at midnight.
YOU LIKE COMEDY ---
Uncle D's Comedy inside Bluz - Host The Spokane Comedy All Star Show
Doors open at 6:00 and the show starts at 8:00 -
Join the Nations Top Comedians with Special guest - Kelsey Cook !
\Don't Miss out ! - after the show come dance the night away.
Two Clubs Under One Roof at One Low Price of $ 15.00 ea
---
Twigs Wandermere
New Years Eve Specials
French Onion Steak
12 oz ribeye cooked to order, topped with Fontina cheese and caramelized onions. Served with garlic fingerling potatoes and savory green beans. $23.99
Lemon Salmon
8 oz of grilled Wild Alaskan Sockeye Salmon topped with lemon herb butter and braised fennel served with garlic fingerling potatoes and savory green beans. $19.99
Drink Special
New Years Champagne
3/Glass

---
Current Attractions Presents:

Friday and Saturday December 30th and 31st.

CDA Casino Nighthawk Lounge "EMERSON BAND" Variety 9:30pm

Curley's "KOZMIK DREAMZZ" Classic Rock 9pm

The Iron Horse "SUCKER PUNCH" Classic Rock 9pm

Bolo's Bar & Grill "THE CRUIZERS" Classic Rock 8:45pm

Fizzie Mulligans "YESTERDAYSCAKE" Classic Rock 9pm

Michaels O.P. "SIMON SEZ" Classic Rock Variety 9pm

Saturday December 31st

El Patio Bar & Grill "SCORPIUS" 8:30PM

Current Attractions is a booking agency for live music. Currently working with numerous music acts from full bands to acoustic solo's. Call Current Attractions for your next event.
---